To record sound with iOS 7 use AVAudioRecorder class.
Before stert the recording with the record method call the prepareToRecord method. Both methods return a boolean like return value. It's important to check that returns YES. In order case show an error because the recording won't start.
Creation and configuration of AVAudioRecorder
The object AVAudioRecorder requires for its initialization an object of type NSDictionary with the following values:
Also create this object NSDictionary is needed to make the previous step: create an AVAudioSesion object.
Since iOS 7 is needed to create an AVAudioSession** object before the creation of **AVAudioRecorder8. In other case recording won't start.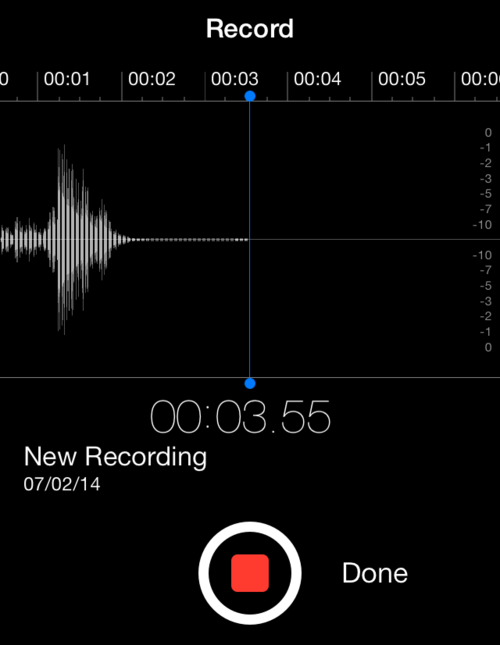 ---